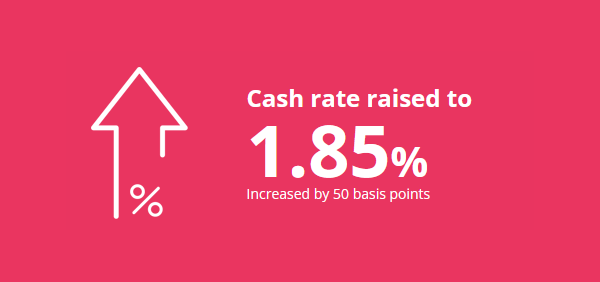 Another month, another cash rate rise. This time the Reserve Bank of Australia (RBA) increased the cash rate a further 50 basis points to 1.85 per cent.

Read today's official statement on the RBA's website.
The RBA's decision was in line with economists' expectations.

Global inflation remains high due to pressures such as COVID-related disruptions to supply chains and the war in Ukraine.

In Australia, domestic issues are also playing a part in driving up inflation, including strong demand, a tight labour market, capacity constraints in some sectors and recent floods.

The RBA expects inflation to peak later this year, before dropping back to the 2-3 per cent range in 2023.
"Higher interest rates will also help establish a more sustainable balance between the demand for and the supply of goods and services," RBA Government Philip Lowe recently said.

With there likely to be more cash rate increases on the horizon, it's important to give your home loan a health check, particularly if you are on a variable rate or a fixed loan that's ending soon.

Recent analysis by the RBA revealed around 30 per cent of variable rate mortgage holders face a more than 40 per cent increase in mortgage repayments in the event of the cash rate hitting 3.1 per cent.

Meanwhile, more than 50 per cent of fixed rate borrowers could see their mortgage repayments increase by 40 per cent or more, with around 10 per cent staring down the possibility of their repayments rising by 60 per cent or more.

Don't be complacent. Speak to us about how your mortgage compares to others and whether it still suits your financial situation and goals.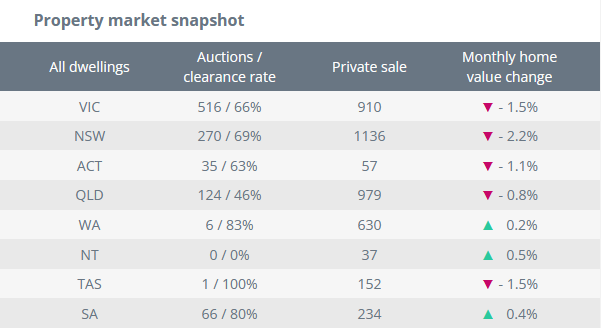 Need help understanding what this announcement means for you? Contact us today!
}
If you have any finance related queries
Let's Talk

Book a Consultation
When's good for you?