Mark Russell
Group Principal
After over 20 years of banking and finance experience, I'm happy to say that the reason I entered the industry hasn't changed. Financial services give people the ability to achieve their dreams. Unfortunately, the downside of this is that without training or solid advice, many won't. So why did I get into it all? To lessen the gap between those that have and those that want.
My speciality lies in solutions. This may sound a bit general however, what it comes down to in the world of finance is being able to get a clear picture of someone's
situation now, and then charting the best possible course to get them where they want to be. It isn't just about numbers either. That course has to be something that fits the individual because there are always emotional attachments to the decisions made.
Getting that fit right is where I get a high degree of job satisfaction. I call it 'the comfort factor'. People need to be financially comfortable not only in the future when it's time to retire, but now in the present with the decisions they make to get there. The key to achieving this is simple: honesty and empathy in the advice I give to guide them.
Outside of finance, I have a beautiful daughter and a full of life young son with my gorgeous wife and we are enjoying being a family, and watching them grow and explore every day….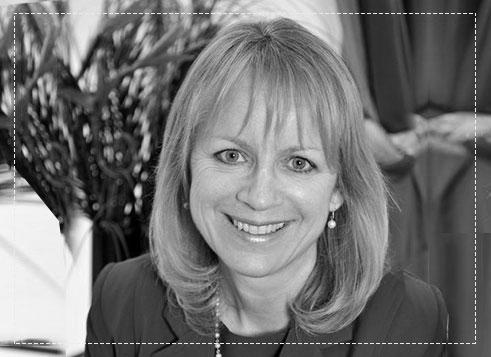 Sian Stephens
HR Business Partner
With a solid background in Human Resources and Leadership and Management Development internationally, and a passion for learning and delivering learning opportunities to others I am loving the opportunity I have received from Enhanced to build the education platforms ensuring all Australian's achieve financial wellness, and to grow a collaborative team that can share this knowledge so this crucial life skill becomes accessible to all.
My experience has taught me that everyone needs support sometimes however are
not sure where or who to go to that will offer that. My role is to provide a safe confidential learning space for our clients to build knowledge skills and best practice whilst feeling respected and maintaining their anonymity and privacy.
In creating The Peer Support Network I was keen to provide confidential, non-judgemental platforms for business leaders and managers to develop the skills, knowledge and best practices required to achieve personally and professionally in the challenging changing work space we experience today.
I love the SME/B global marketplace and find it to be innovative and creative, and where customer service, adding impact, and value for money are a priority, so I work to support individuals and businesses to assess their own value, understand their potential and learn how to voice in a way that will be heard and make a difference.
'I love to travel, to experience new places and cultures and build my understanding of the world and knowledge to share with others'.
We are here to support you so please call...
If you have any finance related queries
Let's Talk

Book a Consultation
When's good for you?