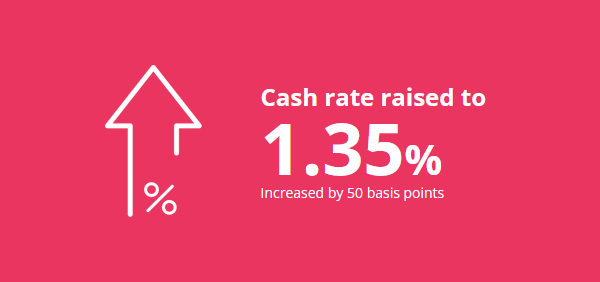 For the third month in a row, the Reserve Bank of Australia (RBA) has increased the official cash rate, this time by a further 50 basis points to 1.35 per cent, as it tries to curb rising inflation.

Read today's official statement on the RBA's website.
Some consumers are starting to feel the pinch due to the rising cost of living and rising mortgage repayments.

In May, the RBA lifted the cash rate to 0.35 per cent, then in June, the board hiked it up by 50 basis points to 0.85 per cent.

Today's decision could add further pressure, especially for those on variable loans or with fixed-term mortgages ending soon. It's estimated almost 40 per cent of Australians have locked in low fixed rates and will roll off them as soon as next year.

If you fall under one of these umbrellas, please know that we are here to help. We'll ensure your mortgage is still competitive and suits your specific financial situation and goals.

Keep in mind that the RBA has indicated the cash rate will likely increase to 2.5 per cent and possibly more depending on inflation, so it's important not to be complacent. Get in touch today!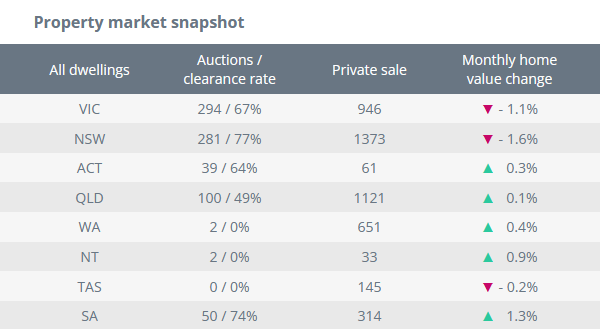 Need help understanding what this announcement means for you? Contact us today!
}
If you have any finance related queries
Let's Talk

Book a Consultation
When's good for you?