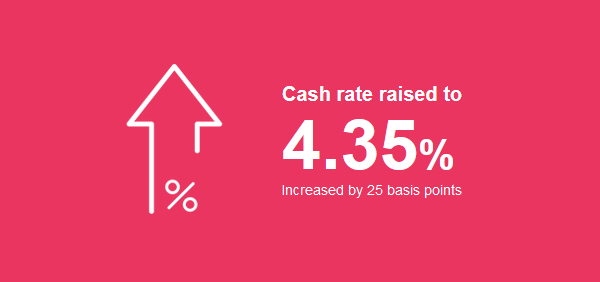 Luck wasn't on the side of variable homeowners this Melbourne Cup Day. The Reserve Bank of Australia (RBA) has increased the cash rate a quarter of a percentage point to 4.35 per cent.
Read today's official statement on the RBA's website.
All big four banks and many economists were expecting today's rate rise, given that the latest inflation figures were higher than expected.

Figures released by the Australian Bureau of Statistics last month showed the headline Consumer Price Index (CPI) in the September quarter increased by 1.2 per cent, up from 0.8 per cent in June, bringing the annual rate to 5.4 per cent.

That's a far cry from the December forecast of 4.1 per cent.

RBA Governor Michele Bullock said returning inflation to the 2-3 per cent target range within a reasonable timeframe remained the Board's priority.

"Inflation in Australia has passed its peak but is still too high and will remain so for some time," she said in a recent statement.

"Timely indicators on inflation suggest that goods price inflation has eased further, but the prices of many services are continuing to rise briskly, and fuel prices have risen noticeably of late. Rent inflation also remains elevated."

The latest Financial Stability Review released by the RBA revealed the share of owner-occupiers with variable-rate mortgages, whose essential expenses and mortgage costs exceeded their income in July 2023, was estimated to be around 5 per cent, up from around 1 per cent in April 2022.

It said these households were likely to have little room to reduce spending, and 30 per cent of them were at risk of depleting their buffers within six months – leading to a higher risk of falling into arrears on their housing loan.

If you're struggling with rising repayments, you are not alone!

Chat to us about your options and we'll check whether you could secure a more competitive home loan.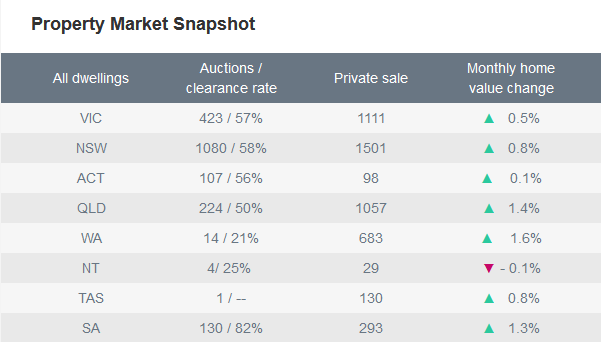 Need help understanding what this announcement means for you? Contact us today!
}
If you have any finance related queries
Let's Talk

Book a Consultation
When's good for you?