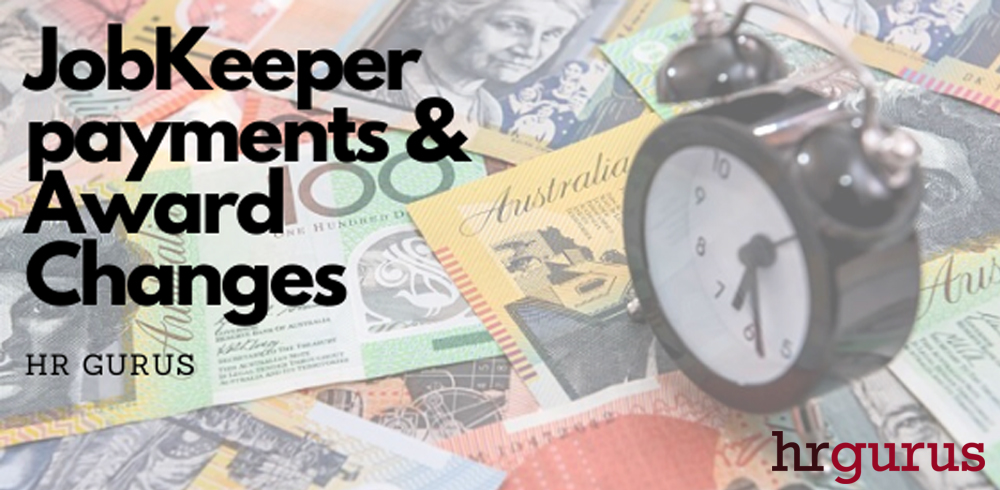 Yesterday the Government announced a new JobKeeper program designed to pay or supplement Australian workers a flat rate of $1,500 per fortnight. Aimed at keeping as many Australians as possible in paid work, there will be a lot of questions around how this works from employees and how employers can access this assistance.
Furthermore, there have been temporary amendments made to both the Clerks and Private Sector Award and the Hospitality Industry Award in relation to reducing employees' hours and directing them to take annual leave. This is in direct response to the large number of businesses left trying to work out what they can and can't do when they need to shut down due to a lack of business in the wake of COVID-19.
In our latest blog we will explain all the new changes in order to provide as much clarity as possible but please understand this situation is evolving and changing daily.
Reach out if you have any questions or need support
Regards
Emily & Jessy
The HR Gurus

}
If you have any finance related queries
Let's Talk

Book a Consultation
When's good for you?