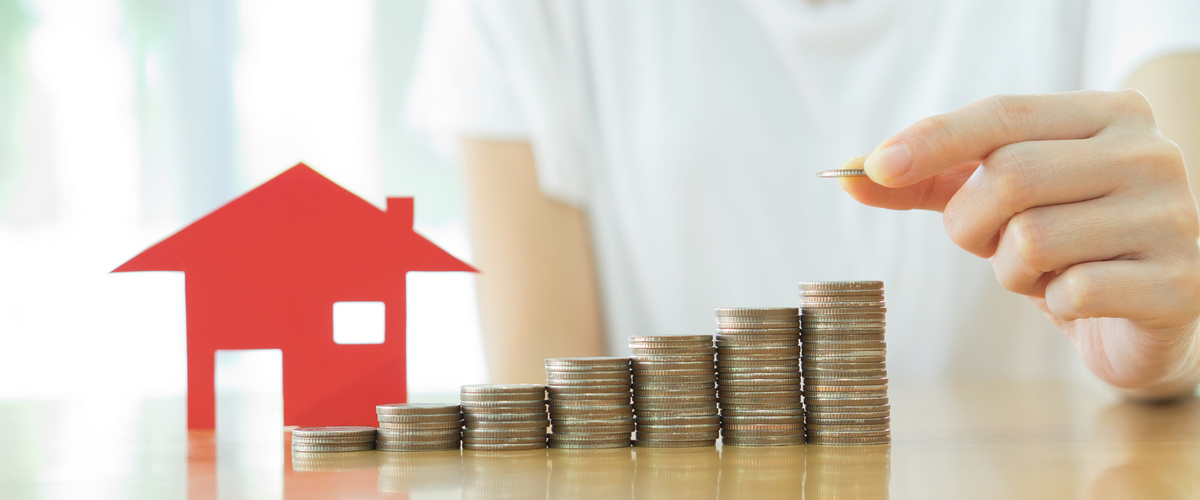 What should you consider before you do?
Investment in real estate can be a lengthy process and one that usually involves a plan for the long term. To ensure you have considered what is required before making the big purchase, we have outlined steps you need to consider.
1. Understand the commitment
A property investment should be a long term commitment in order for it to be worthwhile, so the first step is to consider the costs by evaluating your budget, potential constraints and future financial and personal obligations including the potential impact on family members.
Consider your future as far ahead as you can, and assess your ability to maintain or improve personal income as well as your commitment and ongoing financial capability to continue to service the financial impact of the investment for a minimum of five to ten years, as that's what generally brings premium results.
Also, how you will manage the investment – even if you outsource the day-to-day tasks involved including locating suitable tenants, collecting rents, paying relevant costs in rates and taxes as well as ensuring that the property's repairs and maintenance are kept up to date.
2. Obtain Professional advice
a) It is important to speak with a professional to get clear advice. An investment in real estate is likely to be significant in relation to your current financial position. If you have already discussed the investment with a licensed financial planner or investment adviser and residential real estate is considered the most appropriate in your current circumstances, you will have considered aspects including rental return, maximum capital growth and/or tax effectiveness.
b) Locate a suitable property. There are buyers agents now available who can assist you in this process – potentially saving you money by disregarding inappropriate properties and concentrating on those that are more likely to deliver the highest return and capital increase to you over time.
c) Find a mortgage broker you trust. Unless you have cash or other investments that can be converted to cash to make your property investment, the next step is to contact a mortgage broker to help you to secure finance to enable purchase. This will give you the opportunity to ask the broker as many questions needed to alleviate any uncertainty you may have about securing that finance.
These days, brokers who assist consumers to secure finance for residential property are heavily regulated and must be licensed (or appointed by a licensee). They must also hold membership of the external dispute resolution scheme and must hold appropriate qualifications including maintaining continuing professional development. The broker should also hold membership of an industry body, like the Mortgage & Finance Association of Australia (MFAA) which triggers a requirement of an additional layer of obligations through compliance with its Code of Practice.
Put your dream team together and consider including:
an accountant, financial planner, solicitor/conveyancer and property manager. Their sharing of knowledge will assist you in your decision-making process.
3. Get assistance from relatives & friends
Talking to friends, family and acquaintances who have already made such an investment, or are currently considering one, can help your awareness of stumbling blocks and potential issues that you might otherwise miss. While any issues you face may seem new, it can help to bounce these off a trusted friend or relative who has been there before.
4. Collate your information
To be ready to apply for finance you will need evidence of:
Your current income
Employment
Assets
Liabilities (debts, loans, rental payment, outstanding credit card obligations and any other due payments)
Long-term tenancy agreement
Minimising evidence of debt reduction payments
It is strongly recommended that you have a fully assessed pre-approval before you start your search. This will allow you to know what your financial limits are so that you can make an offer when you've found a property you like.
5. Other things to consider
An investment property purchase should not be an emotional decision. It is a business decision. If the property isn't as clean as you would like, don't assume that it hasn't been maintained unless there are other clues to demonstrate that. Cleaning and even simple maintenance tasks are things you can do yourself or have done for you that you can include in your budget.
Consider choosing a property based on whether you feel like you could live in it. While it's still a business decision, you also have to adopt the mindset that you could be selling to an owner/occupier down the track, which could be an emotional purchase for the buyer. If however you plan to rent the property, your decision should be based on what would appeal to the type of individual who wants to reside in the area.
Lots to think about, and find support from your dream team of trusted advisors, who have your best interest at heart.
}
If you have any finance related queries
Let's Talk

Book a Consultation
When's good for you?